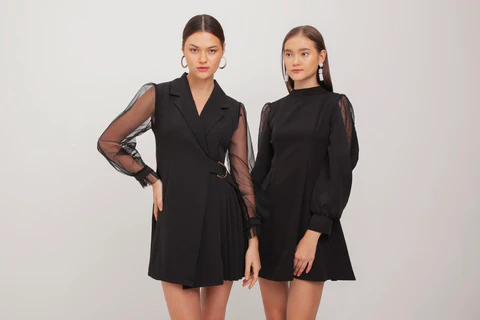 Bold. Edgy. Fashion-Forward.
Headquartered in Singapore, The Scarlet Room (TSR) is a fashion lifestyle brand designed for the modern, urban woman. It is through personal style that she expresses her creative beauty. The Scarlet Woman knows who she is, and is not afraid of expressing her best self. She is confident, ambitious, and shines from within. To the Scarlet woman, fashion is yet another way to put herself out there in the world.
---
Fashion Individuals
We are a team of women entrepreneurs who live, breathe, eat, sleep fashion, yet understand that individuality is key. It is important to us that each and every woman we dress embraces her own personality and unique qualities. Hence, the fashion created and curated here at TSR is designed to celebrate the individuality of every woman, with quality, well-made and figure-flattering pieces that will elevate any wardrobe.